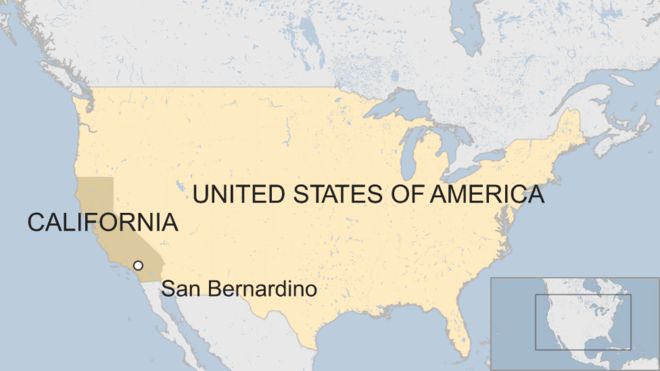 At least two people have been shot in a suspected "murder-suicide" attempt at a primary school in southern California, police say.
North Park Elementary in the city of San Bernardino was on lockdown after the attack in a classroom at 10:30 local time (17:30 GMT), officials said.
Two students were transported to hospital, said San Bernardino Police Chief Jarrod Burguan.
Police are working with emergency workers and fire crews at the scene.
Maria Garcia of the San Bernardino police department told the news broadcaster ABC that the situation was contained to the campus.
She said three people including a teacher had been injured, and the assailant was also injured.